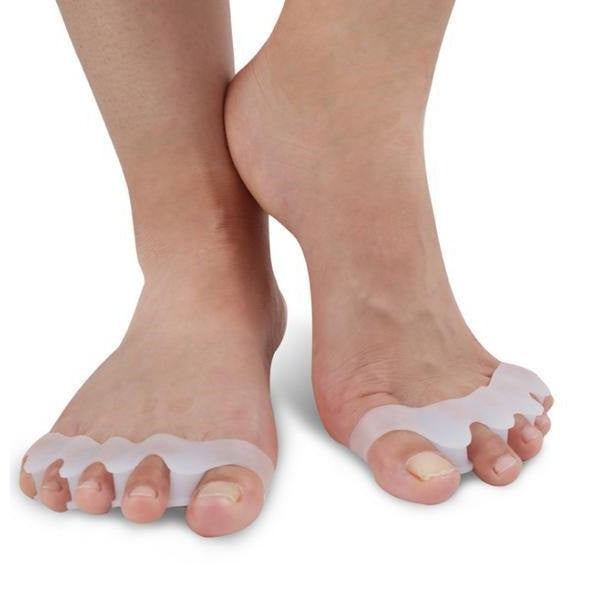 Orthopedic Toe Corrector - Toe Separator
Save

$11.05
Save

$11.05
Original price
$30.00
-
Original price
$30.00
✔︎ Free 2-4 day shipping
✔︎ 24/7 customer support
✔︎ Free & easy returns
✔︎ Ships next day from our USA warehouse
Bunions can be softly stretched while being straightened and posture-corrected with the help of the Bunion Hammer Toe Straightener. The instrument, which was created by a podiatrist, is a high-quality tool that can be adjusted manually or with screws.
Stretch and straighten your toes with the Bunions Hammer Toe Straightener to simultaneously separate and align them.
This product is an excellent choice if you stand for extended periods of time or are elderly. It may be adjusted to fit most feet. Why are you holding out? Order your healing items right away!
Orthopedic Little Toe Corrector can assist in appropriately distributing pressure over your foot's arch, heel, and ball thanks to its three-arch support design and padded layer. Additionally, it might balance out the motion of the subtalar joint. Along with these advantages, it has also been demonstrated to correct knock-knee and bow-legged postures, as well as to ease pain from flat feet, plantar fasciitis, and improper walking technique.
It can hurt when bunions and hammertoes start to develop. Naturally, these conditions will get worse the more you ignore them.
Get Your Toes Back To Their Healthy Position!
My mother praised my purchase of the Silicone Care bunion corrector as one of my best actions to date. — Victoria
Why do bunions require care?
It's not just you!
As many as one in three people may get hallux valgus, often known as a bunion.
The painful, swelling bumps on the side of your foot are called bunions. From your feet up to the top of your body, every step causes you to tremble in pain. They can be debilitating issues that you wish would simply disappear.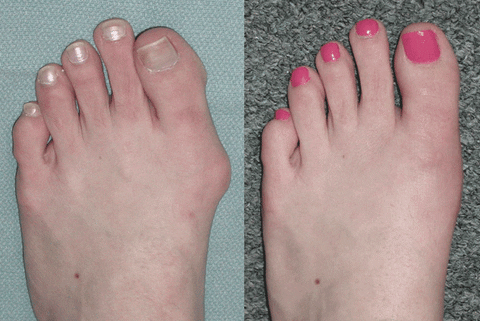 Can it work?
Our product can help with your foot problems cost-effectively and easily. Our shoes gently realign toes to their natural position.
It can be worn as an insert in any shoe easily and comfortably.



Benefits of our Bunion Corrector

 

 
COMFORTABLE & EASY TO USE - This product is comfortable and easy to use. Put the sleeve on your foot and wear it under your shoes like socks. The strap will work to prevent soreness from rubbing and hold your toes unbent so that you can walk comfortably no matter what time of day.
HIGH QUALITY - Soft, odorless, high-quality materials are comfortable to wear. The textile shells provide the correct and consistent location of gel pads on hotspots for those aiming to fix the issue. These insoles fit most shoe sizes and are perfect for women and men!
 EFFECTIVE -  
Big toe spacer has been an effective treatment for 90% of bunion sufferers. For the bump that's already formed, wearing this sleeve will reduce the soreness from rubbing, prevent blistering and corn, and allow the skin to heal.
Bunion Help!
Can you see a bunion or a hammertoe developing on your foot?

 

Reacting as soon as possible is essential if you can see a bunion or hammertoe on your foot. You could end up feeling more and more pain, which could cause severe health issues in the rest of your body.
You can't wear the shoes you want because of your feet' conditions?

 

Your favorite shoes may make your feet feel relieved, but they can be hard to wear. If you have a foot condition, it isn't easy to find shoes that are comfortable enough.
Are your toes getting more and more misaligned?

 

This can lead to many foot pain issues and affect the entire body. The common causes for this are developing during childhood or as an adult.
Did you try several solutions without any result?

 

Not all solutions are as efficient as surgery, so shots or even steroids. They may provide short-term relief but not address the root cause. The best solution is a quick appointment with your doctor.
It's time to act ...
This is because your diaphragm and muscles will not get used to the pressure initially, but they'll be more manageable.
The first few days will be uncomfortable as you adapt to the new pressure on your bunions. Once they feel more natural, you can wear them all day until they have corrected your bunions.

Features:
Improves Toe Posture
Washable & Reusable
Soft, Durable, Scalable
Fits all size
Packaging Includes
1 x Orthopedic Toe Corrector
Shipping Specifics:
We offer free shipping on all our products! Your order will be mailed to you within 24 hours of being placed from our US-based warehouse. Once your product has been dispatched, you will receive tracking information through email. Shipping will take between 2-4 days.
Our Promise:
All of our products come with a 30-day money-back guarantee. If you are dissatisfied with your goods, we will make it right! Our items also come with a 2-year free breakdown warranty.